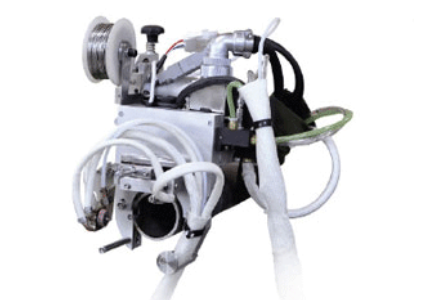 Features
Mainly applied for food, medical, boiler, shipbuilding, nuclear power and etc. For ɸ30~216mm small tube TIG welding with filling wire, convenient operation, high weld quality.
Main Characteristics
Mild steel or stainless steel material tube welding.
Tube-tube, tube-elbow, tube-flange, tube-valve installation and etc.
Automatic all position TIG tube weld head with wire filler.
Compact structure, stable motion, low rotate inertia.
Water-cooled torch for long time continuous working.
| Specification | | | |
| --- | --- | --- | --- |
| Model | KAT-60C | KAT-130C | KAT-216C |
| Tube diameter | 30~60mm | 40~130mm | 90~216mm |
| Weld speed | 0.15~2.5rpm | 0.12~2.5rpm | 0.05~2.5rpm |
| Cooling method | Water cooled | Water cooled | Water cooled |
| Oscillation and horizontal tracking | Nil | Yes | Yes |
| Height tracking | Yes | yes | Yes |
| Wire feed speed | 200~3000mm/min | | |
| Wire diameter | 1.0/1.2mm | | |
| Wire reel weight | 0.5kgs | 2kgs59 | |
Technical specification of C Type