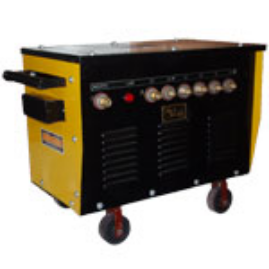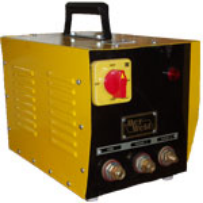 Features
Pressure mechanism: Vertical type pressure mechanism has good following performance, low noise and long life.
Drive mechanism: Driven by 3 phase variable frequency motor. Easy adjustment and running stable. Exclusively circumference synchronization technology ensured the welding speed will not change along with the size of welding wheel. Stable welding speed guaranteed the welding quality.
Cooling system: Parallel cooling water route is used in this machine. Every route can be adjusted and displayed separately. Warning function is working through water flow detector.
Wheel profiling mechanism: It can cut the outer edge of the welding wheel without uninstalling the wheel. Good surface condition ensured the high welding quality.
Conductive system: Conductive shaft adopt silver device. Good contact with automatic compensation of wear clearance. Maximum reduced the loss of energy transfer. Conductive surface be soaked in the conductive solution reducing the wearing.
Machine body: Anti-vibration, anti-shock; Avoid the electrode sliding during pressure. Stable welding.
Model Items
Single phase AC Seam Welder
FN-100
FN-160
Rated power
kVA
100
160
Rated voltage
V
415
415
Rated duty cycle
%
50
50
Frequency
Hz
50/60
50/60
Maximum short current (duty cycle)
kA
25 (28.7%)
30 (30.9%)
Continuous output current
kA
13.4
16.7
Maximum pressure
N
12000
12000
Open height x depth
mm
130X430
130X430
Electrode travel
mm
80
80
Water flow
L/min
36
36
Welding wheel speed
m/min
0.55 – 3.5
0.55 – 3.5
Welding capacity (MS)
1.5+1.5
2+2
Weight
Kg
900
900
Technical specification of Single Phase AC Seam