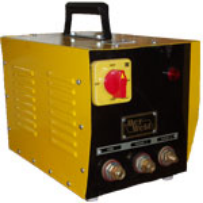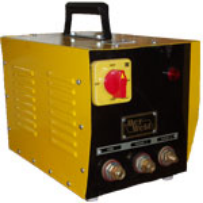 Features
Suitable for single phase AC spot/projection welder and seam welder.
CPU carries out the Feedback control during welding. It ensures the stable welding current even the fluctuation of power supply there. Guaranteed the welding quality.
It has CC and CV function.
Both single spot weld and continuous spot weld is available.
pulses welding control function.
Current upslope and downslope.
Count the welding spots. Detect the actual voltage of the power supply. Detect the actual welding current (CC mode).
Two type of current feedback: Welding transformer primary side and secondary side.
Automatic self-diagnosis, display Error number for any abnormal condition.
Maintain data from power. The data can be kept up to 10 years after power off.
Power limit interface for convenient limiting the power capacity.
Model Items
Resistance Welding Controller
KCT01
Control factor / times
4/15 parameters / 3 times pulse control
Pressure valve drive
2 pressure valves, DC 24V
Feedback mode
Welding transformer primary side / secondary side
Rated input voltage
V
415V / 1 phase, ±10%
Frequency
Hz
50/60
Control parameter range
Pressure
Pressure valve 1
parameter
1 – 15
Initial pressure delay
cycle
0 – 199
Initial pressure time
cycle
0 – 199
Current upslope time
cycle
0 – 199
Pre-heat time
cycle
20 – 199
Pre-heat current
X 100A
20 – 199
First cooling time
cycle
0 – 199
Welding time
cycle
0 – 199
Welding current
X 100A
20 – 199
Second cooling time
cycle
0 – 199
Temper time
cycle
0 – 199
Temper current
X 100A
20 – 199
Current downslope time
cycle
0 – 199
Hold time
cycle
1- 199
Off time
cycle
0 – 99
Transformer turn ratio
M
1 – 99
Number of welding circuit
1 – 4
Over current limit
5 – 99%0 – 199
Under current limit
5 – 99%
Adding weld control while under current limit
1 / 1 time adding weld allowed, 0 / No adding weld
Suitable welding power source
Thyristor
Start mode
Pulse, normal
Welding Mode
Spot / projection, Seam
Keep ending signal
Built-in
Power signal
Build-in
Power control signal
Build-in
Monitor function
Weld spot count, welding current, current ratio etc.
Count function
Count welding spots
Switch running mode
Welding/adjustment, discontinuous/continuous
Technical specification of Resistance Welding Controller